Agam TV stand
Hand crafted in a traditional way, Agam TV stand is an attractive furniture that will spice up any home. Available in top solid wood, 2 doors on left and right as well as the 2 drawers that provide additional space for any accessories.

Contemporary Furniture and Modern Style Furniture
Indonesia Contemporary Furniture Supplier, Indoor contemporary style furniture, contemporary furniture design. Indonesian Hotel Furniture manufacturers, suppliers and factory directory, find many product Hotel Furniture manufacturers, suppliers, factories, exporters and wholesalers easily on indonesia furniture and hotel furniture supplier.
We start our business as Indonesia furniture exporter in 1993 and growing rapidly until now. We declare ourselves as a manufacture and exporter company with legal entity as PT in Indonesia and similar to Public Limited Company (PLC) or an Ltd in the United Kingdom, Ireland or the United States. Aspects of Law and Administration we have had since inception of this company's proofing our seriousness and commitment running this business.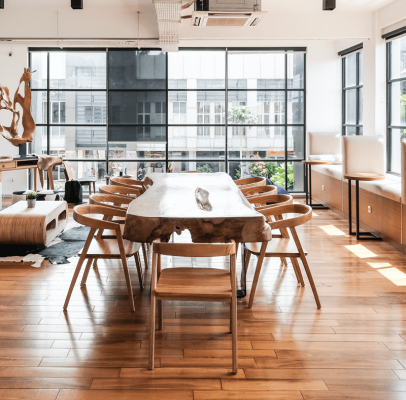 WISANKA Indonesia which is consist of five divisions covered seven products range Indonesia wooden furniture, indoor teak, Indonesia rattan furniture and natural fibers, classic furniture, outdoor furniture, synthetic rattan , decorative lighting and hospitality furniture supplier. The idea is to be one-stop shop by offer multitude furniture product range to our clients moreover to create the opportunity for the company to sell more products.
We believe skill and depth knowledge of contemporary furniture are the main foundation for everyone in this company. By those strength and supported with premium design, we will deliver "value" to our customers. We would like to create wide target market not only limited for wholesaler and retailer but also projects including hotel furniture project, furniture for villa project, housing project or event restaurant project unexceptional private house and government office. During our 20 years existence in Indonesia Furniture Hotel Suppliers industry those target market is complete adequately.
Hotel and Resort Project Premier Line is well-versed hotel & resort furniture. We have furnished several hotel project in both Indonesia (Jakarta, Yogyakarta, Bali and Bandung) and countries abroad (Bulgaria, Sri Lanka, Jordan, Maldives, Bahrain, Austria, India, USA, Croatia, Panama, Australia, and UEA).
Indonesia Teak Furniture, Indonesia Teak Garden Furniture, Indonesia Outdoor Furniture, Supplier Kayu, Indonesia Garden Furniture, Indonesia Patio Furniture
contemporary combination furniture
Contemporary modern
bedroom
furniture
Contemporary console table
teak wooden Contemporary furniture
FURNITURE CONTEMPORARY WHOLESALE SUPPLIER
In Wisanka Indonesia, we are accustomed to serve various bedroom modern contemporary furniture for the needs of hotels with various levels ranging from 3 stars to 5 plus stars. there are various choices of material products as basic materials such as teak furniture, mahogany, natural rattan, and others. in addition we are also accustomed to work based on custom design furniture for hotels and resorts. Some of the best selling styles of furniture include modern bedroom furniture, classic luxury style bedroom furniture, contemporary and colonial bedroom furniture, antique reproduction bed sets, and more ...
Do not hesitate to choose us as partner in supplying your furniture contemporary modern furniture for hotel project, resto, cafe, or resort.
Java Furniture Directory
,
Java Furniture Exporter
,
Indonesia Kids Furniture
,
Decorative Lighting
,
Beli Kayu
,
Decorative Lighting Supplier
This is the best place for hotel, apartment, cafe, and restaurant furniture supplier to find a wide selection of affordable indoor and outdoor furniture for your restaurant, bar, or resort. All of our outdoor hotel furniture is specially designed for commercial, outside use. We're have restaurant tables and chairs, dining set furniture, outdoor bar furniture, park benches, cafe umbrellas, and more! So if you're furnishing an outside spot, we are sure to have what you're looking for ! modern furniture style
On top of having the capability to endure all types of weather, our outdoor teak furniture is always listed at low sale prices. If you're looking for affordable, quality outdoor furniture for sale, you'll be happy you stopped by!
Striving to be your one stop shop, we also carry a line of indoor hotel furniture, for all your shopping needs! Let us furnish your restaurant, bistro, or café from the inside out!
If you have any questions, our sales team would be more than pleased to assist you. Email us now...
SEND INQUIRY
table lamp supplier | table lamp manufacturer | table lamp exporter | outdoor lamp exporter | jual papan kayu | indonesia lighting manufacturer
Furniture for living room
Outdoor furniture supplier
Classic furniture Jepara
Indoor furniture manufacture
Hotel bedroom furniture suppliers
Hotel Chair Suppliers
Banquet Table Suppliers
Bar Stool Suppliers
Hotel Room Suppliers
Furniture Hotel Suppliers
Kredit Mobil Honda Jogja
Wholesale Indonesia Garden Furniture
Hotel Sofa Manufacturers
Hotel Bedroom Furniture Manufacturers
Hotel Bed Manufacturers
Luxury Bedroom Furniture Manufacturers
Furniture From Hotels Manufacturers
Furniture Restaurant Manufacturers
Chairs Restaurant Manufacturers
Related products